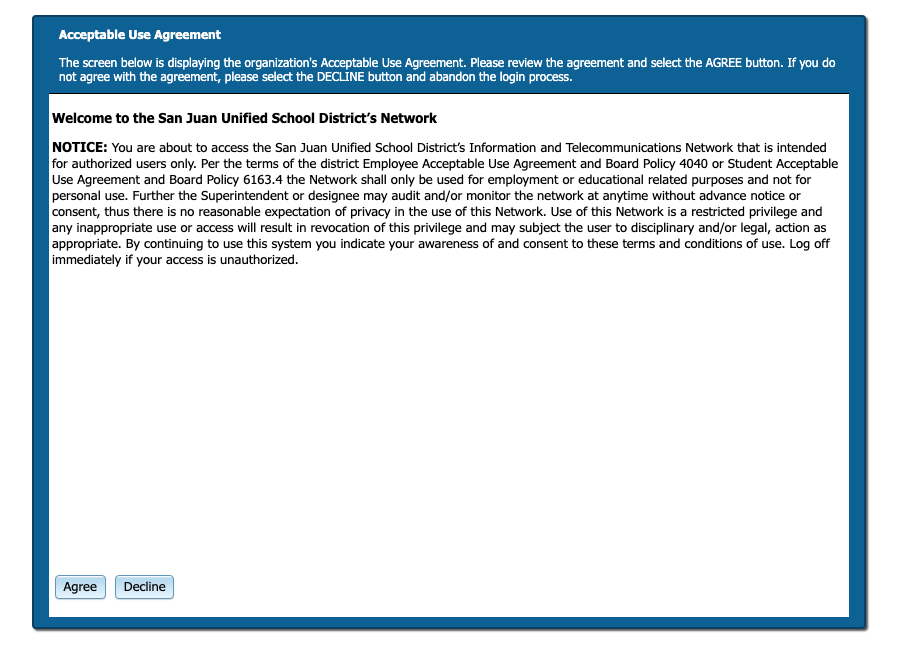 First there was the miserable experience registering a new student.
Then they tried to force students to use an insecure and dangerous teleconferencing platform.
Now, mid-week, without warning or prior notice to parents, they're trying to force students to agree to give up their privacy rights before they can access their school work for the day.
This is disgusting.