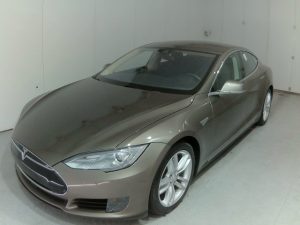 Back in April I decided to put down a deposit on a Tesla Model 3. When my number came up, though, the price for even a minimally-configured unit was far more than I was willing to pay, so I put off the purchase.
This past weekend, while under the influence of a severe head cold, I placed an order for a four-year-old Model S. It should be ready in a week or two. It's a bigger car than I want, but meets most of my other criteria and seems to be a good deal. It's an old enough model that it still comes with lifetime free charging.
I'm actually pretty excited.
On Monday, I needed to fill up the old Honda Civic Hybrid. I only have to get gas about once a month (I bike to work mostly and the Honda gets good mileage). Still, it felt strange realizing that it might be the last time I have to get gas for my car.