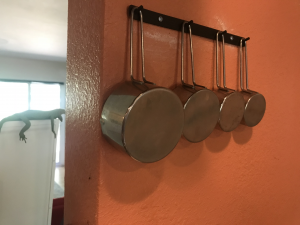 In spite of having cleaned up my container lid drawer, I still have problems with drawer clutter. One place I particularly notice is when looking for measuring cups. I like to bake, and so individual-size cups are essential, but I hate pawing through the drawer looking for the right one.
It literally took just a few minutes to lay out a custom rack in FreeCAD (and a couple of hours to print it).

The files are all over on Thingiverse.